No, don't worry. They weren't the goldfish that swim around in ponds. They were Goldfish crackers that were sent to us by our
Kentucky Lunch friends
. We received our much anticipated parcel from them this morning and we were beside ourselves with excitement! Inside, was a card, signed by all their class, a book called
The Giant Jam Sandwich
, as well as two packets of cheese flavoured Goldfish. We all tried them and thought they were delicious! There were even enough for us to take a few home to share with our mums and dads.
We decided to use Daily Writing time to write our thoughts about Goldfish and our other presents. We also made Tux Paint pictures about them. If you go to our
Class Publishing Wiki
, you'll see some of our finished products and you'll hear us reading out some of our writing. We didn't get time to record them all today, but they should be done tomorrow.
Alex, Kelsi and Raquel with our presents
Meg and Jack looking very happy!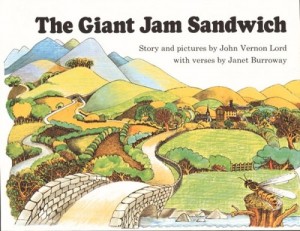 We have a new display in our classroom. On our world map, we've labeled the countries we're doing activities with. We really love learning about the children in other places in the world!
We've finished all of our
Monster Exchange
drawings and they should be put up on our wiki by next week. We can't wait to compare our pictures!
Love from The Smarties and Mrs N